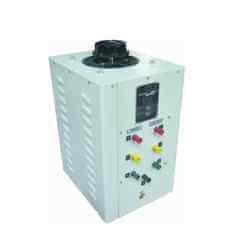 A Transformer is a reliable product that is used in multiple industries for the safe transmission of current and ensuring the protection of electrical devices. Trutech Products, headquartered in Pune, was established in the year 1997. After gaining more than 2 decades of experience in the domain, we are counted among the top 3 Phase Auto Transformer Manufacturers in Pune Mumbai India.
Why Auto Transformer Are Exceptions?
Transformers work on the main component of two windings – Primary and Secondary. But auto transformers have a single winding that acts as primary and secondary both, and this feature of the device makes it separate from others. You can contact us for getting an economical transformer that will stay in your industry for a long period of time. Being one of the acclaimed Three Phase Auto Transformers Suppliers in India, we have the capability of meeting the needs of our clients in the national or international domain.
Reasons To Choose Us –
Just saying that being in the position of one of the legit 3 Phase Variable Auto Transformer Exporters is not enough, so, we have always proved that why we deserve the position given to us. Some of the major reasons why people trust us are:
We offer reliable products under the shortest time.
Our product quality exceeds customers' expectation level.
Over the years, we have given sincere services and dedication to each and every client of ours.
If you want to have a rich experience of making an investment in transformers, reach us by phone call or mail. We promise to never disappoint you.