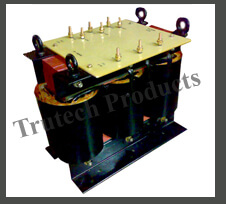 Three-Phase Transformer is the one which has its application in power generation, transmission, and distribution sectors etc. If you are in any of the fields and planning to invest in it, you should consider Trutech Products – one of the steadfast Three Phase Transformer Manufacturers in Pune Mumbai India. We are here to meet your needs with our range which we have manufactured at our in-house facility.
What Is Three Phase Transformer And What Are Its Possible Combinations?
It is one which is constructed by connecting three single-phase transformers and, they are the way too economical than them. They are best to step-up or step-down high voltages in different power transmission stages. It has several advantages which make it a better option and can run on 4 different combinations including:
Delta To Delta – This combination is ideal when you need to set it for industrial applications.
Delta To Wye/Star – It can be used for both commercial and industrial applications.
Wye/Star To Delta – It is used for high voltage transmissions and ensures hassle-free performance.
Wye /Star To Star / Wye – It is rarely used and is known for preventing harmonics and balancing problems.
Send Us Your Enquiry To Discuss Further
We are noted among the notable Three Phase Transformers Exporters and Suppliers in India. You just need to share your requirements with us and our executives will get back to you. We are here to solve your queries. Check out our collection and order as per your industrial needs.