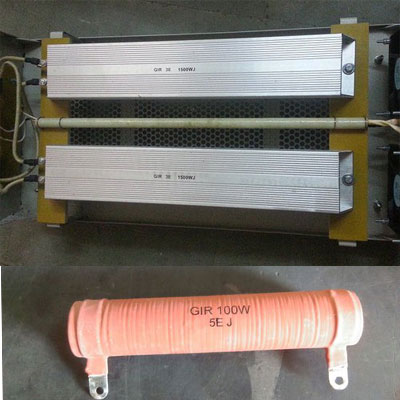 Wire Wound Resistors have an important role in limiting the current and ensuring the reliable performance of the products. To guarantee the proper load test and burn-in testing, you need to use it. Trutech Products – one of the preeminent Wire Wound Resistors Manufacturers, brings you the best quality at highly competitive prices. Our experts pay personalized attention to every design and put their 100% to enhance their working.
Our Wire Wound Resistors Are Available:
With Aluminium Casing
Without Aluminium Casing
Top Reasons To Choose Wirewound Resistors:
Durable finish standards
Endurable working life
Excellent functionality
High Power wire-wound Resistors Industrial Grade
Wire Wound Resistor ensures super heat dissipation
Applications:
Wire Wound Power Resistor has its use for:
Load Bank
Burn-In Testing
Dynamic Braking (DBR) for Drives
Load Testing
Technical Specifications:
Power Rating: 100 W to 2500 W
Maximum Operating Time: 50
Resistance: 0.1 Ohm to 1000 Ohm (Customised)
Give Us A Call Today!
Our name is renowned among the paramount Fusible Wire Wound Resistor Exporters and Suppliers in India. To place your order, send an enquiry or call now.