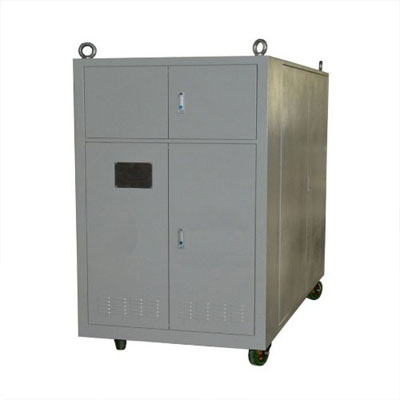 Resistive Load Bank is designed for developing the electrical load that further dissipates the resultant power output of the source. It's a reliable design known for robust construction and available in different features. Trutech Products, being one of the zealous Resistive Load Bank Manufacturers, has the most reliable solutions available for customers at competitive market prices. Our products undergo strict supervision and several tests before reaching the end-users.
Being the reliable High Power Resistive Load Banks Manufacturer, we make it available in different configurations including:
Resistive Load Bank (R bank)
Inductive Load Bank (L bank)
Resistive Inductive Load Bank (RL bank)
Resistive Inductive Capacitive Load Bank (RLC bank)
Its values are designed as per KW / Amp rating defined by the customers according to their products or process requirements.
Attributes Of Resistive Load Banks:
Develop electric loads
Converts or dissipates the resultant power output
Ensure proper functioning
Critical to business
Product Details:
| | |
| --- | --- |
| Minimum Order Quantity | 1 Number |
| Voltage | 230V / 415V |
| Brand | Trutech |
| Power | 1 Kw t0 100 Kw |
| Usage/Application | Loading and Testing |
| Frequency | 50 Hz / 60 Hz |
| Capacity | 1 Amp to 100 Amp |
| Temperature | 40 deg C |
| Dielectric Strength | 2 KV |
| IP Grade | IP-23 |
Drop Us Your Enquiry!
Being one of the noted Variable Resistive Load Bank Exporters and Suppliers in India, we supply the best at industry leading prices. To enquire about the same, send your enquiry or call us now.
Reasons To Choose Our Resistive Load Banks:
Simulate either an inductive or a capacitive load.
Routinely required in OEM, health care facilities and more.
Prevent short circuit or power loss in many applications.
Highly durable, dependable and last in all conditions.
Get The Best Resistive Load Banks In India With Us Today!
We are one of the preeminent Resistive Load Bank Manufacturers in Delhi, Mexico, Denmark, Silvassa, and London. You can consider our company for all your needs related to a transformer, chokes, inductive/resistive load bank and more. We are enriched with the best knowledge and tools that help us understand customer needs and provide reliable assistance.
Get the best Resistive Load Bank in India and abroad with us. Our ability to customize the solution allows us to cater to a wide audience by meeting their bulk orders. Call or drop us your enquiry to get our assistance now.