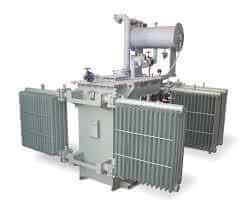 Trutech Products have been manufacturing transformers since 1997. Our experience in the domain is our biggest strength that not only let us understands the requirements of our customers, but also helped us earn the reputation among the top-tier Oil Cooled Transformer Manufacturers in Pune Mumbai India. Our offered product has the following advantages to offer, have a look to be sure about your investment.
Less Noise: Oil Cooled Transformers have a lower operating sound level than the dry ones, which mean less vibration and fewer disturbances and also, it reduces noise pollution.
Efficiency: Due to their compact size, they are very easy to use and are highly efficient. Investing in them would be a great deal as it won't dissatisfy you.
Conclusion:
In short, your investment in Three Phase Oil Cooled Transformers is absolutely safe and worth your while. If you want to buy or still have some queries, don't worry, being a customer-centric company we are here to resolve them.
Who We Are?
Trutech Products - leading Transformer Manufacturers in Mumbai, is a brand on which people trust for the past 20+ years. Our name is noted among the reputed Oil Cooled Transformer Exporters and Suppliers in India. So, we are the one where your search for all types of electrical transformers will get its solution. You can send us your enquiry or call on the given numbers to initiate your purchase.