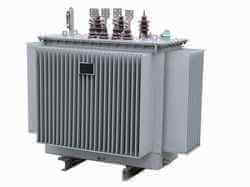 Trutech Products has its eye on quality; innovation and excellence which help us serve the "BEST" to our clients, being one of the reliable Air Cooled Transformer Manufacturers based in Pune, Maharashtra, India. We are a leading Transformer Manufacturers In Mumbai, able to maintain the best product quality because we have state-of-the-art-technology, latest equipment and professionals to work with.
What Is An Air Cooled Transformer?
It is a type of transformer that uses air as a cooling medium and is best to use in Quarrying, tunnelling or mining environments. It has the ability to adjust the voltage level and up or down it as per the requirement. Air Cooled Transformers are used in the following applications:
Basements or roofs
Multi-story buildings
Hospitals
Hotels
Departmental stores
Subways
What's Special In Our Products?
Our offered Industrial Transformer design gets manufactured at our in-house facility and has all the features to fulfil the need of every individual. They have enough capacity to satisfy diverse needs and applications. They are built to provide an exact ratio of winding in each circuit to enable accurate voltage supply.
Ditch All Excuses And Buy Now!
If you still have any doubt, you can ask our executives. We are here to assist you to buy the right product. Being one of the preeminent Air Cooled Transformer Exporters and Suppliers in Mumbai India, we not only keep a strict eye on manufacturing but testing and maintaining the quality as well. So, ditch all the excuses and made the purchase now.