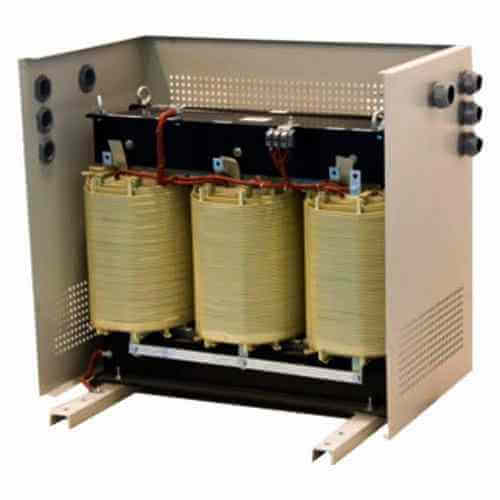 Trutech Products is established as one of the most prominent Lighting Transformer Manufacturers in Pune Mumbai India. As the name suggests, lighting transformers are used with lighting. With the fluctuation in voltage, a light can be made brighter or dimmer. This is the reason they are also known as dimmer transformer. It is usually an autotransformer, which has only one winding. However, lighting transformers are a little different. The voltage can be varied with the help of a brush which rotates over the primary winding. This allows the user to vary the voltage according to the requirement.
Reasons For Which A Lighting Transformer Is Used:
Fault level of the lighting installation is considerably reduced after connecting these transformers to the circuit. This is true where the switchgear or the wires used have lower durability.
Lighting loads dependent on single phase supply are prone to disturbances or ground faults if they are connected to other loads like motors. These extra loads are isolated with the help of Lighting Transformers.
Get Your Unit Now!
As one of the best Transformer Manufacturers In India, Our transformers go through various quality checks before getting delivered to our esteemed customers. This is the reason we are now notable among the topmost Low Voltage Lighting Transformer Exporters and Suppliers In India. If you want to buy these transformers, give us a call immediately.