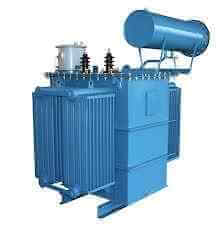 Furnace Transformer is engineered to meet the requirements of power supply to an electric furnace. Their main task is to lower the high voltage supply to the furnace. These transformers are highly appreciated especially in the metal and mining industry. Our position as one of the eminent Induction Furnace Transformer Manufacturers in Pune Mumbai India has helped us in gaining the trust of many esteemed clients. Trutech Products - a foremost Transformer Manufacturers In Mumbai, is dedicated to push the conventional boundaries of innovation and creativity to bring you new and better transformers.
Why Do Furnaces Need Transformers?
Furnaces usually have a coil made from heavy copper tubing. Industrial transformers apply a medium frequency to this induction coil. The charge induced by magnetic fields gets heated but it is not consistent in terms of content, volume and quality. The medium frequency that the transformer provides is necessary to maintain and enhance this heat generation. So, you can see the specific requirement that these Induction Furnace Transformers fulfil.
Why Our Induction Furnace Transformer?
Highly stable in its performance
Smooth functioning and minimal noise
Engineered to last long
Durable and reliable because of rugged construction
Buy Now!
We are one of the foremost Induction Furnace Transformer Exporters and Suppliers In India. We are recognized for our fast delivery. If you want your product as soon as possible, place your order right now.