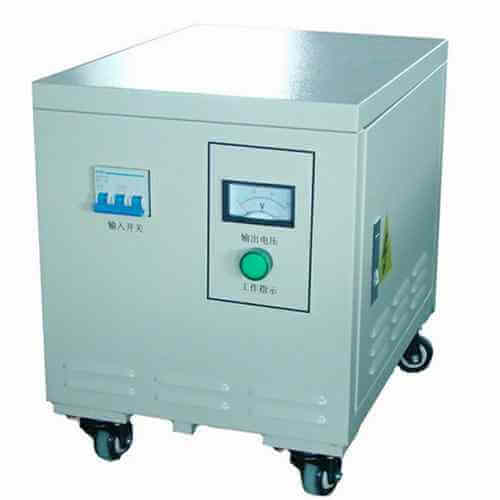 Transformers help in transferring electric current from one circuit to another without bringing any change in the frequency level of the voltage. Trutech Products has gained an excellent position among the Single Phase Isolation Transformer Manufacturers In Pune Mumbai India. We made our flying start in the year 1997 and since then we are earning love and trust of the clients from in and outside the country.
Function Of Single Phase Isolation Transformer:
The Single Phase Isolation Transformers are designed to improve your work experience with your device and offers various features that set it apart from others –
It comes with double insulation or reinforced insulation that takes place between primary and secondary windings.
These transformers help in providing galvanic isolation and are used to protect against electric shock.
It can be a reliable device that suppresses the noise coming from the sensitive devices.
This transformer type is specified to withstand a high voltage between windings.
Reasons To Trust Us –
Being the topmost

Transformer Manufacturers in India

, We have a never-ending list of reasons that showcase that why we are heads and shoulders above our competitors and few of those can be listed as follows:
We have more than 2 decades of experience in the field and known among renowned

Single Phase Isolation Transformer Exporters and Suppliers

.
Trutech Products is the name that is trusted by major industries for buying transformers as they consider our products to be a fruitful investment.
Do not miss an enriched experience by going to any other company for fulfilling your requirements when the best one is just a call away.